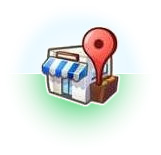 If you have read up on anything involving Local Search Engine Optimization or Maps SEO, you will have heard marketers talk about "Local Citations". So, just what are they, and why are they so important in helping you to rank higher in local searches related to your business?
Google's earliest method or algorithm for ranking of webpages was called "PageRank", developed in 1996, and it was based upon a system they built to automatically calculate numerical scores for webpages based upon the numbers of links each page had pointing to it, and the scores of those pages linking in. The concept was initially inspired by analysis of academic research papers — those papers that had a greater number of other research papers mentioning them in reference citations could be considered to be more important or more popular. Looking for a similar indicator in the worldwide web, the founders of Google decided that links might be quite similar for evaluating relative popularity of webpages.
Fast forward to the present, and Google's ranking algorithms are much more sophisticated, even though PageRank link analysis is still a part of it. Google now uses over 200 ranking factors, many of which may have 50+ dimensions, and they also use different types of ranking algorithms for the different specialized "vertical" search engines they operate — such as Image Search, Video Search, News Search, Local/Map Search, and more.
For performing Local Search for businesses, Google's engineers developed another type of citation that they could incorporate as a ranking signal — a "local citation" — and patented this as part of a local ranking method. Local search optimization experts such as David Mihm were inspired to declare citations to be the "new link" where local business rankings are concerned. (Some refer to these as "local references", too.) Read the rest of this entry »