As part of the SMX Advanced Conference in Seattle, Chris Silver Smith, Argent Media CEO, will be speaking at the Local Search Advantage Workshop on June 4, 2015.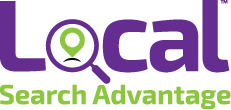 The Local Search Advantage Workshop provides a deep dive into many of the primary aspects of local marketing, covering all of the topics necessary for local businesses to be found online by buyers when they're looking to purchase.
Chris Silver Smith will be presenting a session titled "(Re)Building Your Online Reputation" which will cover:
Why consumer reviews of a business are important for purchase decisions;
How reviews impact local search and influence search engine rankings;
How to leverage reviews for SEO advantage;
Methods for attracting and growing more customer reviews;
Methods for dealing with negative reviews;
How to offset negative review pages and complaints in search results;
Pointers on operating Proactive Online Reputation effectively;
The SMX Advanced Conference is considered to be the preeminent search engine marketing conference of the industry, and sessions are known for covering the newest emerging SEO, SEM and Social Media developments and practices. This conference usually sells out completely due to tightly-limited space, so register today if you would like to attend. If the conference proper is sold out, it may still be possible to register for the Local Search Advantage Workshop, and obtain a Networking Pass, which is good for expo hall access and networking events, including the opening Meet & Greet, Expo Hall Reception and SMX After Dark party sponsored by Bing.