Chris Silver Smith, president of Argent Media, will speak at next week's DFW SEM meeting on Local Search Optimization, along with Brian Combs, founder and CEO of ionadas local.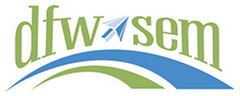 At the meeting, Chris will be presenting some techniques for Advanced Local Citation Development.
As you may be aware, "Citations are the new Links" where local search engine rankings are concerned, so after one has created a search engine friendly website with good keywords, it's increasingly necessary to obtain "citations" in order to rank better than one's competition. However, just what are citations? And, once a business has obtained the basic, bedrock citations, where can one look for distinctive and powerful citation sources that the competition hasn't even dreamed of?!?
These topics will be covered, providing attendees knowledge and cutting-edge ideas for gaining ranking advantage in Google Place Search (Google's local search result listings embedded in the keyword search results as a part of Universal Search), Google Maps, and Bing Local.
DFWSEM is the Dallas / Fort Worth Search Engine Marketing association, bringing together professionals interested in Search Engine Optimization (SEO), Paid Search Marketing (PPC and more), and other internet marketing topics.
Time:
6:30 pm – Networking
7:00 pm – Presentations by Chris Silver Smith & Brian Combs
Location: Renaissance Hotel in Richardson, 900 E. Lookout Drive.
Register for the event at DFWSEM.org.